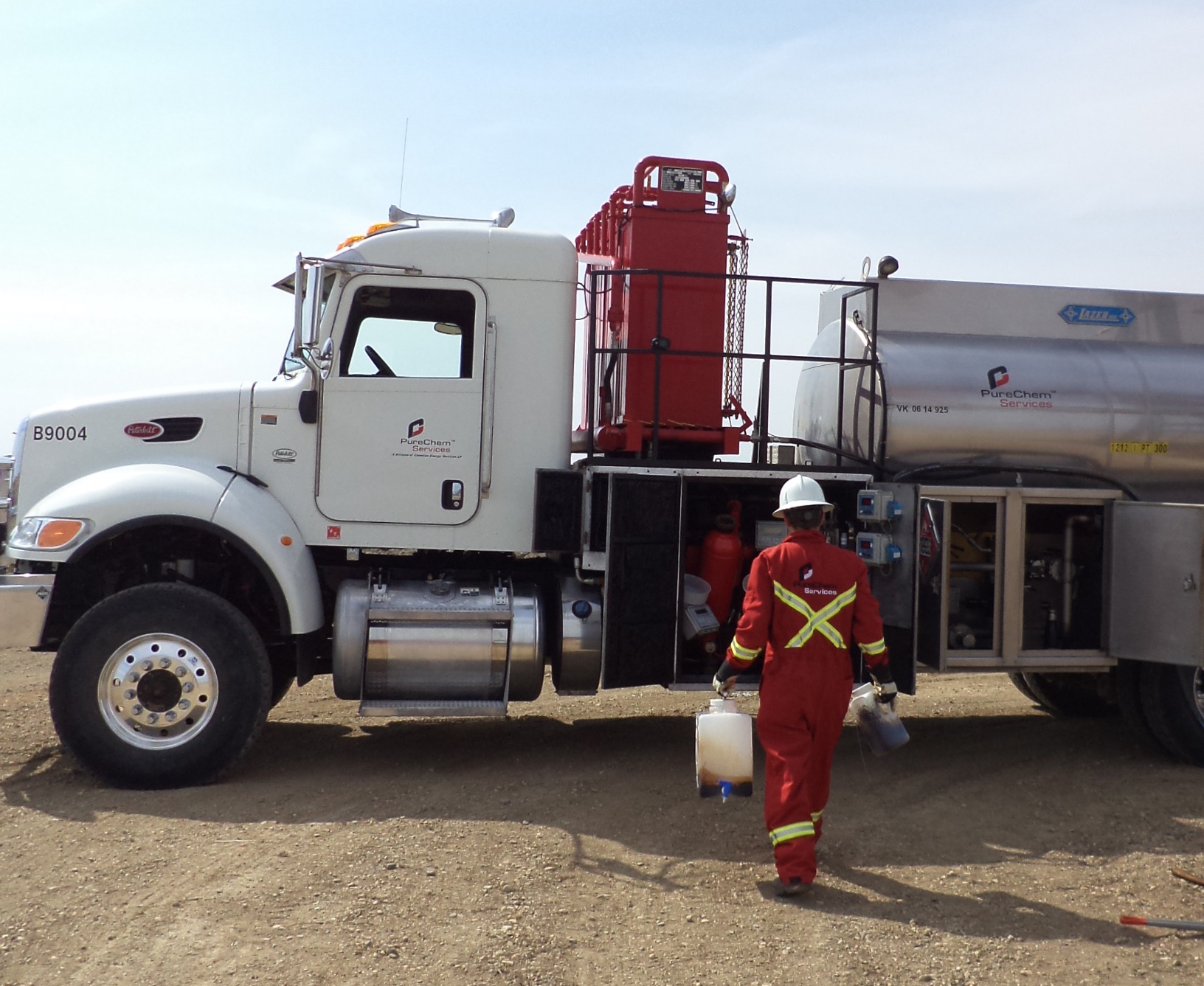 Production and Specialty Chemicals
We design, manufacture and sell an extensive line of production specialty chemicals with a focus on providing solutions to enhance the customers' competitive advantage. Our chemists continue to develop patented and proprietary solutions to meet the evolving challenges of oil and gas production and stimulation. A team of technical experts monitor and analyze performance to ensure maximum efficiencies are being recognized.
Our Canadian division operates as PureChem Services and our US division operates as Jacam Catalyst.